Rabenhorst Organic Cherry Nectar
Freshly harvested, fully ripened, dark-red morello cherries and fully aromatic sour cherries are processed in our own press house. Through the interplay of these traditional cherry varieties, an incomparable, delicious organic nectar is created, which persuades through its particularly high fruit content and excellent quality.
Cherries are an extremely delicate fruit that only develop their aroma on the tree, however rapidly decay after being picked. Our contract growers ensure that the cherries are picked at an optimal point in time and are immediately pressed and bottled.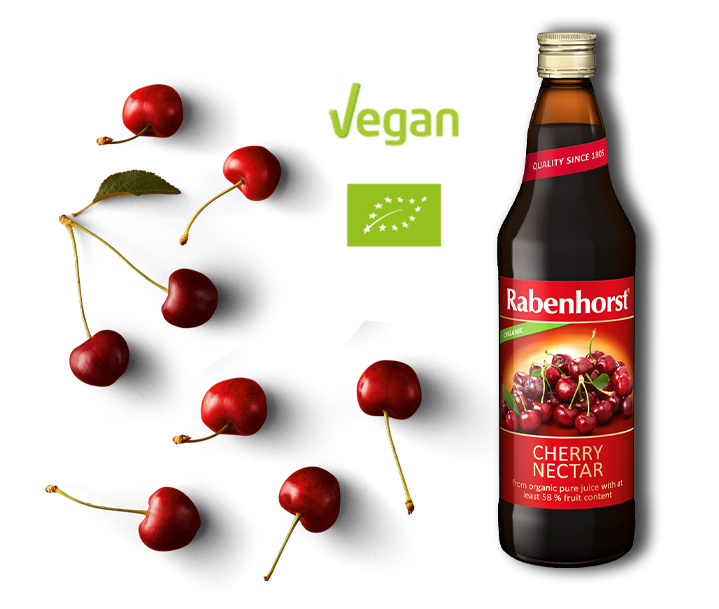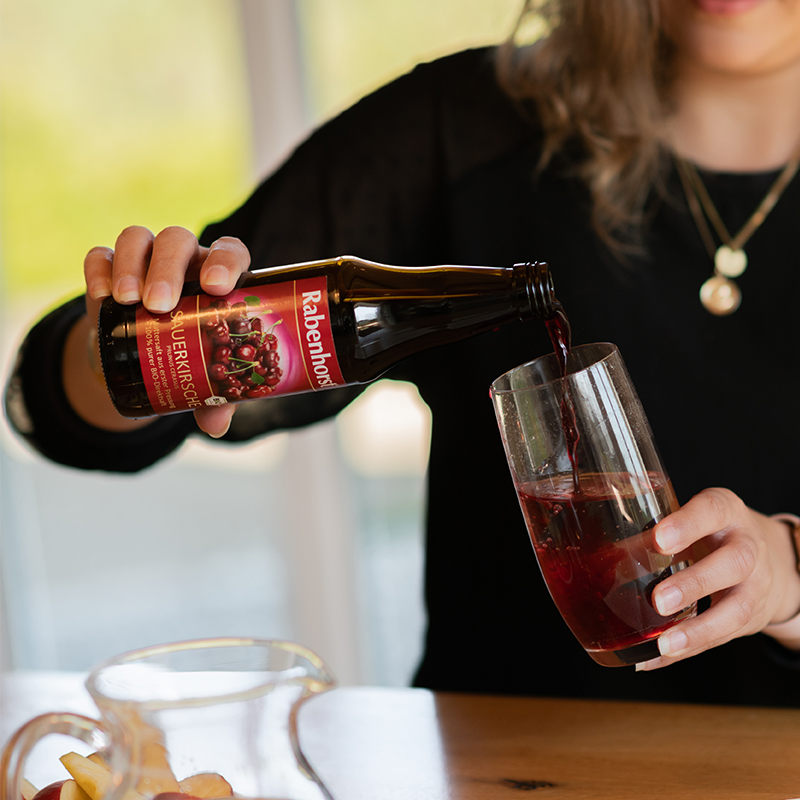 Other Rabenhorst Products
You may also interested in our range of Rabenhorst Juice products such as Cranberry Pure Juice, Organic Beetroot Juice, 11+11 Multi Fruit Juice, Organic Wild Blueberry Nectar & Prune Juice.
Go to our Rabenhorst Main Page for an overview of all Rabenhorst products.